If you've already completed the online application for your disclosure check, that's just half the job.
Applying for DBS checks
is a multi-step process. After you've filled out the form, the next step is proving who you are, and where you live. Your employer isn't just going to take your word for it. They will ask to see a range of documents for identity and address. Here's all you need to know about getting through the process with minimum hassle.
Identity Documents for DBS Checks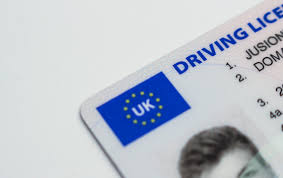 The first thing you have to prove to get a DBS check is who you are. Employers have to ensure they are carrying out checks on the right person. In the worst case scenario, a serious criminal could try to trick the DBS system into issuing a certificate in an assumed identity. So you will need a range of identity documents, preferably with a photo, to show who you are. There's a long list of identity documents on the DBS website. Most people should have one of the following:
Passport – not necessarily a UK passport, but any current, valid passport issued by a government anywhere in the world.
Biometric residence permit – issued by the UK government.
Current photo driving licence – issued anywhere in the EU, including the UK.
If you don't have one of these documents, it's usually best to get advice from the DBS on their helpline. Alternatively, get advice from the organisation which is asking you to get your certificate.
Address Checks
The other key documents which you need are things which prove where you live. These are sometimes called "financial and social history documents". The list of items which can be accepted in this category is longer than in the identity category. You can submit documents such as mortgage statements, bank statements, a P45 or utility bill. You will need more than one of these documents, but there is a wide range to choose from.
Document Golden Rules
The DBS has strict rules about what types of documents can be accepted. Stick to the rules, and your application should be processed without any hold-ups.
In your name – it sounds really obvious, but your documents should be in your name. You can't submit an electricity or credit card bill for someone else living at your address, even if you are married to them or share a surname with them.
Originals – the DBS wants to see originals of your documents. This means no photocopies, and no internet account printouts. If you manage utility bills and bank statements online, ask for a paper copy to be sent out in the post.
Recent – as the checks are about proving your current address, all documents submitted should be recent. In terms of bills and statements, the time limit is usually 3 months. If you are using documents issued annually such as a Council Tax statement or P60, it should be the more recent one you have.
Documents, and the combination to provide, are one of the main sticking points in getting DBS checks. If you have any queries at all, check with the DBS or your employer. Don't just guess and hope for the best.